Back to all posts
Posted on
Winter Weather - Dress Warm - Change Your Shoes!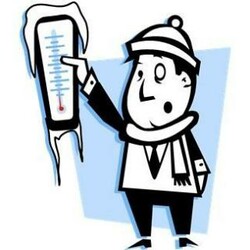 The cooler weather has arrived, and there is certain to be more on the way—be sure to send your child to school dressed for all sorts of weather extremes. As a school, we typically remain outside for our recess periods whenever possible. In extreme weather, we will hold an "indoor recess", with students spread out to different areas of the school to participate in a variety of activities.
When deciding to hold an indoor recess, we consider the actual temperature, wind speed, wind chill as well as precipitations. As a general guideline, if the windchill does not exceed – 30, and the wind is not unreasonable, we will hold a regular "outdoor recess".
On a regular day, students at Canyon School have supervised recess periods from 8:18—8:33, 10:40, 10:55 and 12:22– 12:42, for a total of 50 minutes of outside time, excluding any time they may be waiting at a bus stop or walking to and from school –it is critical that students dress for the elements. 
Please help us keep our school clean - send your child with Indoor/Outdoor Footwear to limit the tracking of mud/snow/etc into the school following recess breaks.