Back to all posts
Posted on
Preschool, Kindergarten and Grade 1 - 6 Registration for 2020-21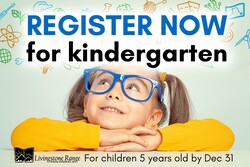 Canyon School is now accepting registrations for the 2020-21 school year.
PRESCHOOL (3-4 years old)
KINDERGARTEN (must be 5 years old by Dec. 31, 2020)
Grades 1 - 6
We also have spaces available in these programs:
DAYCARE (age 3-5 years old)
BEFORE and AFTER SCHOOL CARE Program (school-aged children)
Contact the school for further information at 403-627-3118 or s-canyon@lrsd.ab.ca
CLICK HERE for the K -6 Registration Form.
CLICK HERE for the Canyon Preschool Registration Form.