Back to all posts
Posted on
Halloween Activities at Canyon School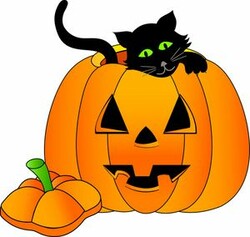 CANYON SCHOOL HALLOWEEN ACTIVITIES
Due to current health concerns, we have decided to cancel the school-wide Halloween Carnival for this year.
CANYON SCHOOL HALLOWEEN COSTUME GUIDELINES
 In an effort to enjoy and celebrate Halloween at Canyon Elementary School appropriately, respectfully, and in accordance with school expectations, we ask that students and parents use the following guidelines when selecting a costume: 
Students may wear Halloween costumes but the student must be recognizable, i.e. no masks or full facial coverings while on the bus, on the playground, in the hallways or in classrooms.   Face painting is allowed if the student is recognizable and the painting applies to the costume being worn, i.e. whiskers for a cat, nose for a clown. 
Costumes that are provocative, revealing, sexual in nature, or employ questionable props are not permitted. 
Costumes that depict violence, alcohol, or drugs are not permitted. Fake weapons are not allowed.
Costumes that could be offensive or perpetuate a stereotype of someone's culture, gender, heritage, or religion are not permitted. 
Costumes should not hinder your ability to participate in your regular classes and may not disrupt or present issues of safety in the hallway. Students wearing questionable costumes will be asked to change into normal clothes.  Costumes should not interfere with a student's ability to wear a non-medical facemasks as normally required.
In light of current COVID19 guidelines and circumstances, please adhere to the following expectations and guidelines:
Don't send a class treat to school (send a treat for your child in their lunch)
Don't send candy or other goodies to be distributed to other students
If you have any questions or concerns regarding Halloween Activities at Canyon, please talk to your child's teacher or contact Mr. Pichurski in the front office.