Back to all posts
Posted on
Communicating Student Lates and Absences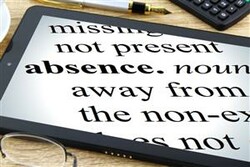 Keeping track of student attendance can be a challenge at the best of times; the current circumstances make it even more difficult than normal - we're asking for parent/guardian assistance in communicating student lates/absences with the school.
We have an absence alert system in operation at Canyon School. Should your child be unable to attend school, please call or email to report the absence or late arrival, or communicate with your child's teacher directly. If your child is absent and you have not called or emailed, you should receive an automated call and/or text at approximately 9:30 am. 
To Report an Absence or Late by Email:
Email s-canyon@lrsd.ab.ca (the front office email) to report your child absent - it is also appreciated if you are able to email your child's Homeroom Teacher(s) as well.  
If possible, please communicate your child's absence email prior to 8:40am on the day of the absence. 
Please include the following information in the email:
Your child's full name & homeroom teacher name
When your child will be absent or late
The reason for the absence or late
When your child is expected to return to school 
To Report an Absence or Late by Phone:
Call 403-627-3118 to report your child absent or late.
Please include the following information in the phone call:
Your child's full name & class or teacher
When your child will be absent or late
The reason for the absence or late
When your child is expected to return to school
**If You Are Not Receiving the Automated Call When Your Child is Absent - Please Contact the School by Email or Phone and We Will Update Your Contact Information**