Back to all posts
Posted on
Canyon School Weekly Memo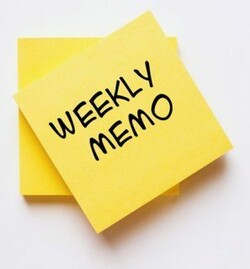 Canyon School Weekly Memo
October 15, 2021
"The Canyon School Community will nurture caring, respectful citizens who embrace lifelong learning."
Second Week of October - This was a quick four-day week at Canyon.  Most of our students took part in Picture Day on Wednesday - any students who weren't able to take part will be able to have their photo taken on Retake Day (Tuesday, Nov. 16). Throughout the school year we practice a variety of emergency and safety drills- over the coming weeks we will be practicing a few different kinds of safety drills - click here for more information about that. 
Near Misses and Crosswalk Safety - The area around our school is very congested before and after school.  We ask that all students and staff use the actual crosswalk area, located at the west end of the west end of Victoria Crescent.  Click here for more information. 
LRSD COVID-19 Dashboard - Click here for information from Livingstone Range School Division regarding changes to Contact Tracing and Community Notification regarding confirmed cases of COVID19 in our schools. 
Halloween Activities - We will be marking Halloween on Friday, Oct. 29 - click here for costume guidelines and general expectations. 
Canyon School Council Meeting - The first meeting (virtual) of the Canyon School Council will be held on Monday, Oct. 25 at 7:00 via Zoom - click here for more details
Canyon School Booster Society Meeting - The Canyon School Booster Society will be meeting on Wednesday, Oct. 27 - 4:00 at Canyon School - click here for more information.
Terry Fox Foundation - Final Update - Thanks very much to all members of the Canyon Community for their participation in the Terry Fox Fundraiser!  This year we set a new record at Canyon and raised more than $6,600!
Daily Health Screening - Parents and students are asked to be familiar with Alberta Health COVID-19 Daily Health Checklist before deciding to attend school.  Changes include the requirement for Non-Vaccinated Household Contacts to Isolate if they have been exposed to a confirmed case of COVID19 - click here to view that updated checklist.  
Upcoming Events:
Halloween Activities - Fri., Oct. 29
No School for Students - Mon., Nov. 8 - Fri., Nov. 12
Metis Week - Nov. 15 - 19
Virtual Book Fair - Nov. 22 - Dec. 3
Parent Teacher Interviews - Thurs., Dec. 2 - 4:00-7:00
Parent Teacher Interviews - Fri, Dec. 3 - 9:00-1:00 (NO SCHOOL for STUDENTS)
Final Student Day Before Christmas Holidays - Fri., Dec. 17
First Day of School After Christmas Holidays - Mon., Jan. 3
For more information and to view the school calendar-https://www.canyonschool.ca/calendar
Like us on Facebook - www.facebook.com/CanyonSchoolLRSD
Follow us on Twitter! - @LRSDCanyonSchl