Back to all posts
Posted on
Canyon School Weekly Memo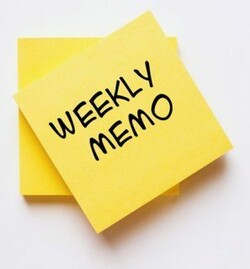 Canyon School Weekly Memo
February 3, 2023
"The Canyon School Community will nurture caring, respectful citizens who embrace lifelong learning."
We are looking forward to the week ahead. Thank you to everyone participating in the 1 Book, 5 Schools Project. If some days are a challenge to read the chapters together, here you can find the audio recordings. Please find the upcoming week's information below.
Pincher Creek Nurses Donation
Canyon School thanks the Pincher Creek Nurses (United Nurses Local 23) for their generous donation of $500 towards our Booster Society. Canyon's Booster Society sponsors student events such as transportation for field trips, Scientists in Schools, prizes for school-wide challenges among many other events. We appreciate this donation to continue to enhance student programming and student experiences here at Canyon. 
Grade 4/5 A Visit to Vista Village - Monday, February 6
Safety Patrol Skate with the Hurricanes - Tuesday, February 7th
Booster Society Meeting - Wednesday, February 8th (5pm at the Hut)
Everyone welcome!  The Booster Society is currently trying to recruit members in preparation for next year. The Booster Society is the fundraising arm of Canyon School and support events such as transportation for student field trips, prizes for school-wide challenges, programs such as Scientists in Schools and many other activities. We hope to see you there!
Basketball - Wednesday Grade 6, Thursday Grade 5 (3:30-4:30pm)
Message from Jocelyn
Hey Canyon families- I wanted to let you know about a  couple of free webinars hosted by AHS, which may interest you. Please find links below. I'm not sure if you've checked out what's happening at the library lately, on Friday afternoons Lego League is back running for school age children between from1:30- 3. It's entirely free and a great way for siblings and friends to work together outside of school. Call the Pincher Creek Municipal Library for more information 403-627-3813. While we're on the subject of the library I wanted to send out a big thank you to Kayla at the municipal library for helping us with our Dungeons and Dragons group on Thursday this week, and Johnny Cache Hobbies here in town who donated us a set of dice for the game.
Feb 9
6:30-8:30pm
Learning to inclusively support all children through grief and loss
This workshop will aim to teach caregivers, parents and professionals how to:

• Define grief and loss
• Recognize the signs of a grieving child
• Talk to a child about loss
• Teach children about grief and loss
• Use evidence-based strategies to support a child who is grieving
• Enhance a child's resiliency amid difficult times.
Feb 15
6:30-8:30pm
Mindfulness: Supporting Your Child's Social and Emotional Well-being
This session will explore the topic of mindfulness and how mindfulness strategies can help support their child's social and emotional well‐being. Explore how our brain's stress responses (fight, flight, or freeze) may impact our social and
emotional well‐being and how we can use mindfulness to calm our brain. We will discuss how the brain influences thinking, emotions, self‐regulation, and behaviour......
Upcoming Dates:
Family Dance - Thursday, February 16th (6-8pm)
Pink Shirt Day - Friday, February 17th
No School for Students - February 20-24th
Basketball Tournament in Fort Mcleod - Friday, March 3rd
School Council Meeting - Monday, March 20 at 5:30pm
Please join us for a School Council Meeting the 3rd Monday of the month. All are welcome to attend. For more information and to access the agenda, please check out our School Council webpage. 
For more information and to view the school calendar-https://www.canyonschool.ca/calendar
Like us on Facebook - www.facebook.com/CanyonSchoolLRSD