Back to all posts
Posted on
Canyon School Weekly Memo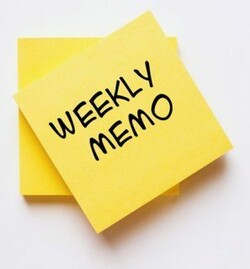 Canyon School Weekly Memo
June 18, 2021
"The Canyon School Community will nurture caring, respectful citizens who embrace lifelong learning."
National Indigenous Peoples Day - Monday, June 21
Monday, June 21 is National Indigenous Peoples' Day across Canada.  Classrooms will be spending portions of their day learning about the Indigenous People of Canada.  Staff and students are encouraged to wear orange on Monday. 
Ice Cream Treats for All Students - Wednesday, June 23
We are excited to have the Moose Lick Ice Cream Truck visiting Canyon on Wednesday, June 23.  The Canyon Booster Society will be providing every Canyon student with an Ice Cream Treat that day (we will also have non-dairy options available at the school.
Report Cards Sent Home - Wednesday, June 23
Final Report Cards will be sent home with students on Wednesday, June 23.  If your child will not be in attendance on Wednesday or Thursday, please arrange with their teacher(s) for an email delivery of the report card. 
Final Student Day - Thursday, June 24
The final student day for the 2020-21 School Year will be Thursday, June 24, with a regular 3:25 dismissal.  We will be holding a school-wide, cohort-based field day/play day and a special lunch for all students that day.  We will be ending the day with a modified version of our annual "Clap Out" - stay tuned for further details about this!
Homeroom Teacher Assignments for 2021-22
Early Learning Program (Preschool) (3 & 4-year-olds) - Mrs. J. Kelly 
Kindergarten- Ms. S. MacPhee
Grade 1 -  Mrs. S Riedel
Grade 2 Team - Mrs. L. Robbins, Mrs. B. Zoratti
Grade 3 Team - Mrs. L. Lenz-Hofer, Mr. M. Martens
Grade 4 Team - Miss K. McCracken
Grade 5 Team - Ms. P. Bonertz, Mrs. J. Millis, Mrs. T. Simpson
Grade 6 Team - Mr. D. Shackleford, Mr. T. Olesen
Music - Mrs. C. Matthews
Learning Support  - Mrs. L. Mensaghi, Mrs. J. Millis (Early Learning)
Assistant Principal - Mrs. J. Millis
Principal - Mr. P. Pichurski 
Are You Changing Schools? 
If you are anticipating a move over the summer, or you know you will not be returning to school at Canyon in the fall, please contact the office - s-canyon@lrsd.ab.ca or 403-627-3118.
Upcoming Events:
National Indigenous Peoples' Day - Monday, June 21
Final Student Day - Thursday, June 24
First Student Day - Tuesday, August 31
For more information and to view the school calendar- www.canyonschool.ca
Like us on Facebook - www.facebook.com/CanyonSchoolLRSD
Follow us on Twitter! - @LRSDCanyonSchl