Back to all posts
Posted on
Canyon School Weekly Memo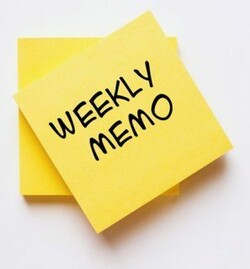 Canyon School Weekly Memo
January 21, 2022
"The Canyon School Community will nurture caring, respectful citizens who embrace lifelong learning."
Family Literacy Project - We are excited to be a part of the 1Book5Schools Project again this year.  Books and supporting materials will be sent home with all families on Thursday - click here for more details.
Extra Curricular - After School Basketball - After school basketball is beginning next week for Grades 5 & 6 students - click here for more details
No School for Students Staff Professional Development Day - There will be no school for students on Monday, January 31 as this is an LRSD Staff PD Day - click here for more details.
Rapid Test and Masks - We have distributed the first delivery of Rapid Tests and Three Ply Masks.  We will distribute any future deliveries as they become available.
Student Absences - Just a reminder - please contact the school if your child is going to be absent or late - click here for details on how to report a late or absence. 
Daily Health Screening - Parents and students are asked to be familiar with Alberta Health COVID-19 Daily Health Checklist before deciding to attend school.  Click here to view this updated checklist.
Registration for 2022-23 School Year - Are you registering a student for Kindergarten or Preschool for the upcoming school year?  Or a New Student in Grades 1-6? Click here for information regarding the school registration process.
Upcoming Events:
No School for Students (Staff PD Day) - Mon. Jan. 31
No School for Students (Family Day/Teachers' Convention) - Feb 21-25
For more information and to view the school calendar-https://www.canyonschool.ca/calendar
Like us on Facebook - www.facebook.com/CanyonSchoolLRSD
Follow us on Twitter! - @LRSDCanyonSchl