Back to all posts
Posted on
Canyon School Weekly Memo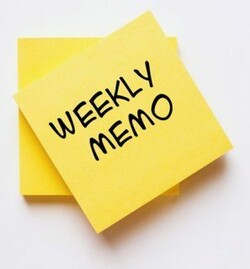 Canyon School Weekly Memo
January 22, 2021
"The Canyon School Community will nurture caring, respectful citizens who embrace lifelong learning."
**Intent to Enroll for 2021-22 School Year** - We are beginning to make plans for the 2021-22 School Year - we are asking all Preschool - Grade 5 parents to share their Intent to Enroll at Canyon School by completing this quick form (one form per family).  We recognize that some things may change between now and September 2021; we are collecting this information for planning purposes only.  If you have any questions regarding this process, please contact the school by calling 403-627-3118 or email s-canyon@lrsd.ab.ca   CLICK HERE TO COMPLETE THIS SURVEY
New Student Registrations - we are accepting Preschool, Kindergarten and New Grade 1-6 Registrations for the upcoming school year.  Students who are currently attending Canyon in Grades K-5 do not need to re-register - Click here for more information.
Traffic Safety Concerns - Please see this message about Parking Lot, Crosswalk, Jaywalking and Traffic Concerns at Canyon.
Reporting Student Absences - If your child is not attending school, or if your child is going to be late for school, please contact the front office - click here for more details about how to report a student late or absence. 
LRSD Bus Driver Recruitment - Livingstone Range School Division is recruiting bus drivers - click here for more details. 
Nominations for School Trustee Election - Are you interested in running for election as LRSD Trustee?  Click here for details. 
Upcoming Events:
Jan. 29 - No School for Students (Staff PD Day)
Feb. 15 - 19 - No School for Students (Family Day/Days-in-Lieu/Teachers' Convention)
Feb. 24 - Pink Shirt Day
For more information and to view the school calendar- www.canyonschool.ca
Like us on Facebook - www.facebook.com/CanyonSchoolLRSD
Follow us on Twitter! - @LRSDCanyonSchl